Scanned & Eng trans by me.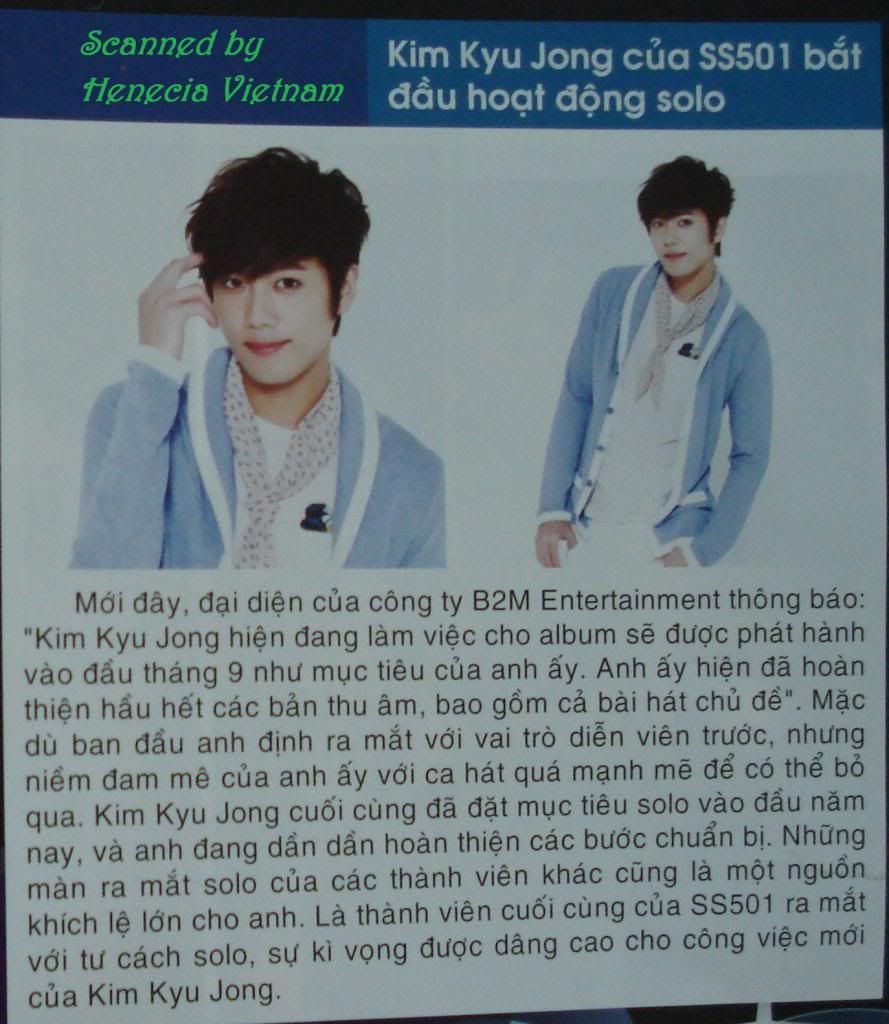 Recently, a representative from B2M Entertainment said, "Kim Kyu Jong is working on his album and his goal is to release it by September. Up to now, he has finished all songs' recording, including the tittle track.". At first, he plans to take part in a drama but because of his passion in singing is so
strong that he finally decided to debut his solo, and now, he is finalizing his preparation steps. Besides, other members' solo debuts also encourage him. Being the final member of SS501 to comeback as a solo singer,
Kim Kyu Jong is attracting so much attention from everyone with his new aspect.