Credit: jozselyn861015 @ YT
10. Cho Minho – SHINee
9. Lee Gikwang – Beast
8. Lee Hong Ki – FT Island
7. Jang Geun Suk
6. Bi Rain
5. Chio Siwon – Super Junior
4 Kim Jae Joong – JYJ
3. Kim Hyun Joong – SS501
2. Nichkhun – 2PM
1. TOP – BigBang
May 27, 2011
Posted by Unknown
at 7:40 PM
0 comments

Credit: jozselyn861015 @ YT
10. Cho Minho – SHINee
9. Lee Gikwang – Beast
8. Lee Hong Ki – FT Island
7. Jang Geun Suk
6. Bi Rain
5. Chio Siwon – Super Junior
4 Kim Jae Joong – JYJ
3. Kim Hyun Joong – SS501
2. Nichkhun – 2PM
1. TOP – BigBang
Source: blog.brokore.com/gung-japan
Chinese translation: 蓝荻 @ Kyu's (www.kimkyujong.com.cn)
English translation: ss501chapter.wordpress.com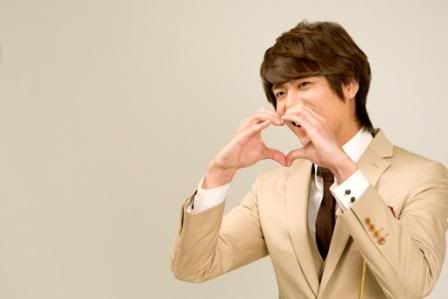 Start!!
Hello everybody!
Musical Goong Japanese site's twitter has officially opened.
To give the latest update to everyone, please follow♪♪
@musical_k_japan
Posted by Unknown
at 7:36 PM
0 comments

Source + Photos: Star News, Sports Chosun, TV ReportCredit: VITALSIGN @ Allkpop
Repost from http://ss501chapter.wordpress.com/
Ever since the shocking news of singer Chae Dong Ha's suicide hit the press, countless celebrities have taken to their Twitter accounts to express their grief.
T-ara's Eunjung wrote, "Dong Ha oppa, what just happened? You're a person who shone as brightly as a star; you're someone I looked up to since I was a trainee. I'm so, so sad, and my heart is pained."
HaHa wrote, "Damn! Everyone! Please take care of those around you. Please! Please! Please! Please take care of them. Let's please live. Listen to them. Just be by them. Why does everyone…"
Kim Hyung Joon wrote, "May he rest in peace. My heart is pained."
Song Ho Bum wrote, "I hope Dong Ha rests in peace. Please pray so that he goes to a better place. I think being a singer is so hard because when you're forgotten, you feel as if you've been thrown away. I know that feeling so well, and it hurts me that much more. I wasn't even able to tell him to find strength."
CEO Kim Kwang Soo of Core Contents Media also expressed, "It's so shocking, I can't find the right words to express myself. I will be attending his wake. I never kept frequent contact with him, but I did hear of his whereabouts through the SG Wannabe members."
He continued, "He had a lot of passion for acting but it didn't work out as he had hoped. I had advised him so many times that it would have been better for him to return to promoting as a solo singer or with a group. He's an introverted person and suffered from depression since his days with SG Wannabe. It was difficult for him to connect with people and he was stressed and pressured with his acting and solo career. I spoke with SG Wannabe's Kim Jin Ho on the phone, but he's too in shock to say anything."
Seeya's Lee Bo Ram, Chae Dong Ha's former girlfriend, also revealed that she had received a text message three days prior to his death.
Her representatives stated, "Lee Bo Ram found out about his death through the news. Three days ago, she had received a text from him asking how she was doing. She was unable to reply because she was so busy. Because of the shock, she cannot find the words to express herself right now."
Posted by Unknown
at 7:34 PM
0 comments

Credit: dscs.uueasy.com
Uploaded by ndhxuyen



Credit: bsx.co.kr
Repost from http://rtss501.blogspot.com
Posted by Unknown
at 4:32 PM
0 comments

Repost from http://thekimhyunjoong.blogspot.com
English Translation: Honeyeee @ Love501.com
Hello. This is KeyEast.
Through HYUNG-JOONG.COM, we would like to spread a good news to everyone.
Kim Hyun Joong's cartoon character 'God of Universe (U:ZOOSIN)'s Love Love Planet' will be publicly available.
'God of Universe's Love Love Planet' consists of story of how the God of Universe comes to earth from space to explore the new age of earth, the first (cartoon) will be shown on 27th May, total of 8 times spreading over 2 months, (cartoon) will be showcased to give fans a little pleasure.

(*Schedule of release of cartoon is subjected to changes)
'God of Universe's Love Love Planet' can be found in Kim Hyun Joong's Official Website under [NEWS]-[SPECIAL] Menu.
Please give your utmost attention and love.
Thank You.
KeyEast.
Kim Hyun Joong -- U:ZOOSIN Cartoon Image 우주신 김현중 카툰
Source: 1004Cathy
Distributed by: ContinueTVXQ.com
Vid credit:
Oumae22 @YT
1. G-Dragon
2. Yoo Ah In
3. Kim Yuna
4. DBSK Yunho
5. CL
6. WG Sohee
7. Shinee Minho

8. Kim Hyung Joon
9. Song Joong Ki
10. Gain
11. KARA Kang Jiyoung
12. TARA Hyomin
13. 2PM Junsu
14. Kang Min Young
15. Key
16. GaYoon
17. YongHwa
18. Nana
19. Park Bom
20. Kim Heechul
Credit: @doconcert
Shared by: ss501chapter.wordpress.com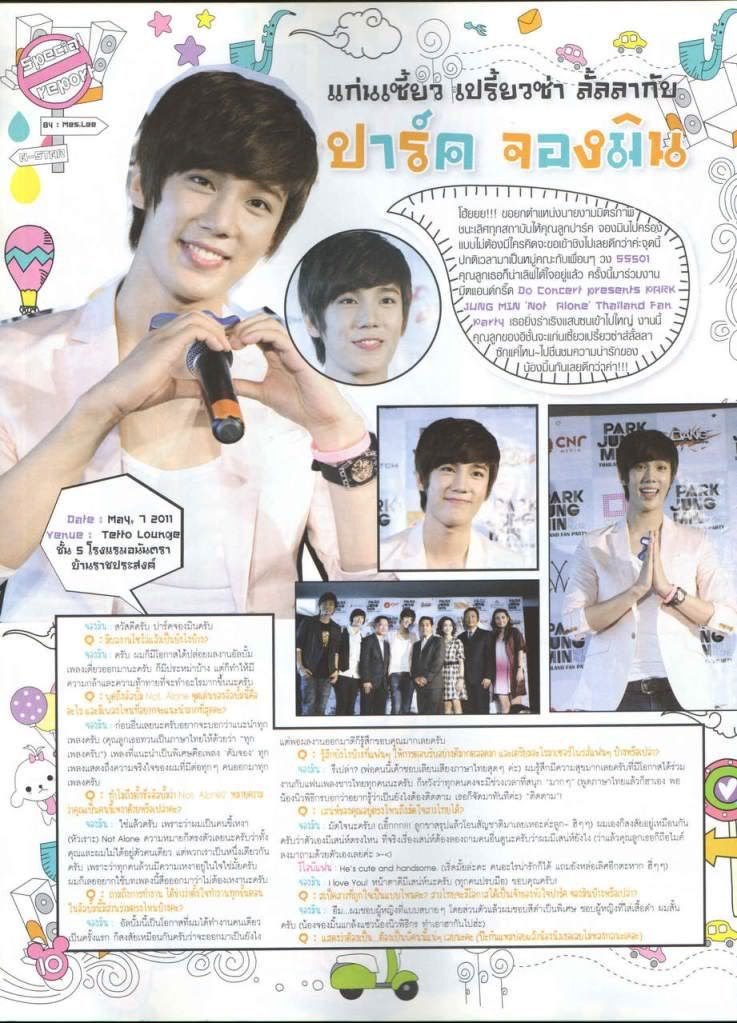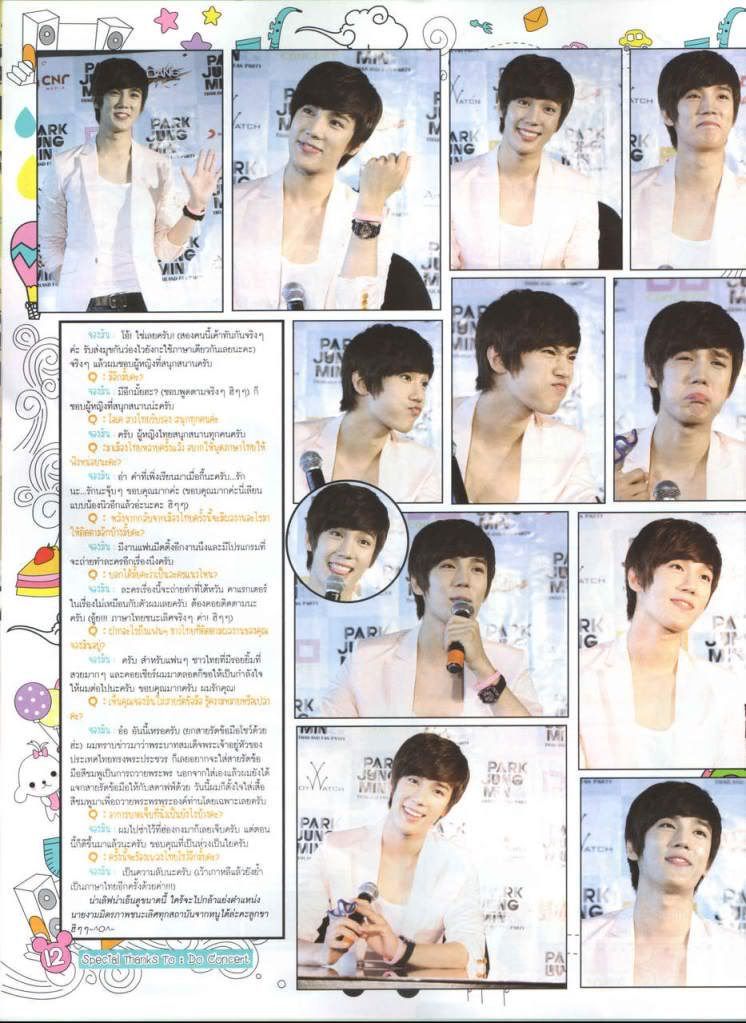 Scanned by: Only Min
Maya Channel magazine Issue 20 May-2 Jun 2011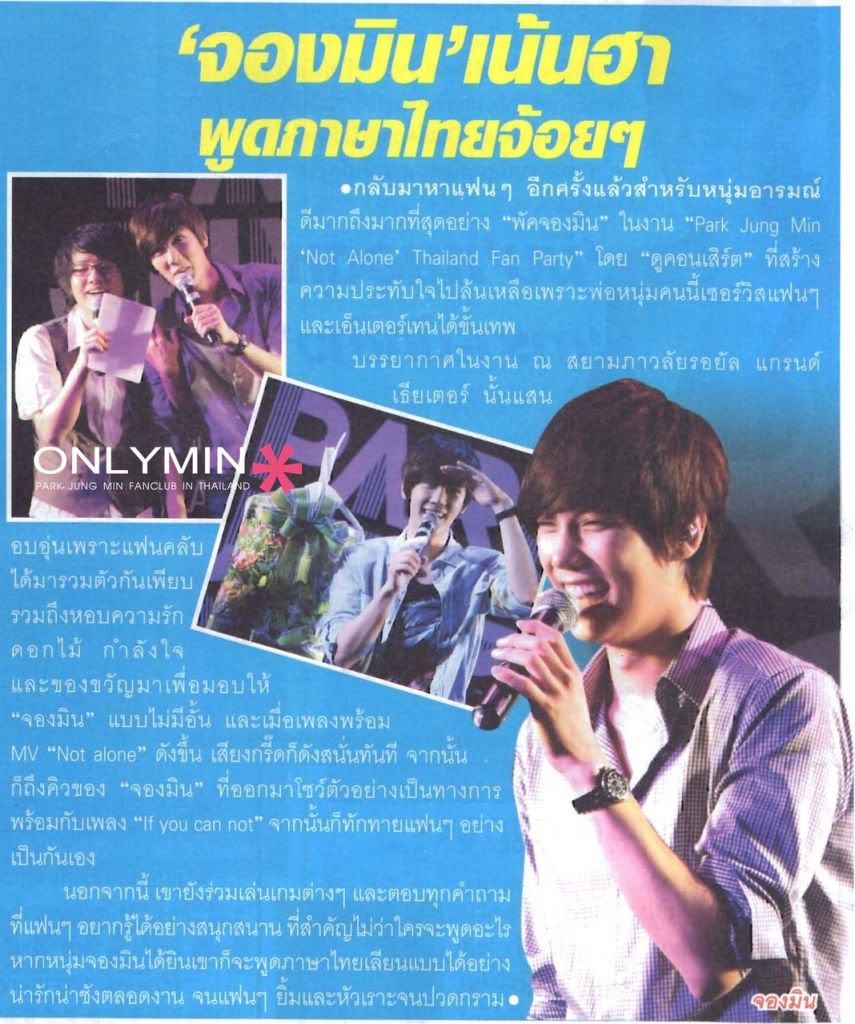 Posted by Unknown
at 1:09 PM
0 comments