[REPOST WITH FULL CREDITS]


B2M tweeted their appreciation for the gifts sent by ForeverYS (Heo Young Saeng's Fanclub in Taiwan) who was generous enough to send a lot of gifts and foods to Young Saeng!! >_<
(Official translation will be added soon)
-----
The gifts sent by ForeverYS
April 30, 2011
Credit: ying2HJ @ YT + Pretty Boy


Posted by Unknown
at 11:07 PM
0 comments

Posted by Unknown
at 10:59 PM
0 comments

Posted by Unknown
at 10:54 PM
0 comments

Credit: Pretty Boy
Shared by: ss501chapter.wordpress.com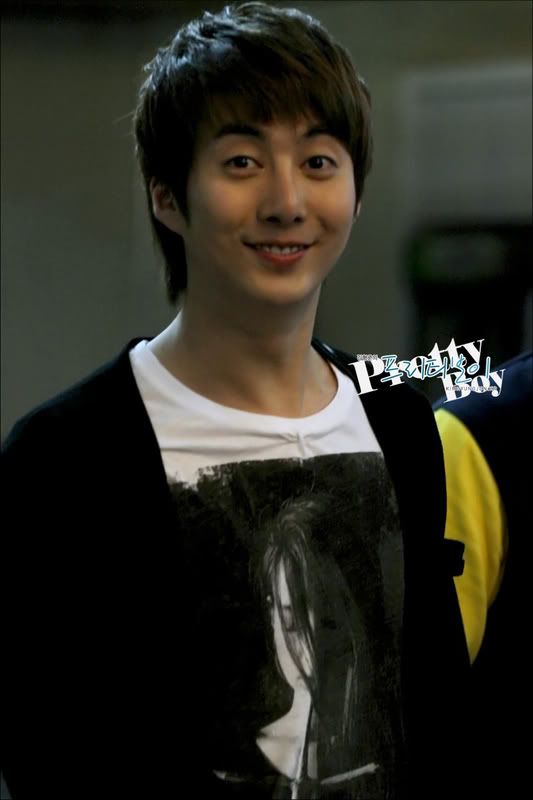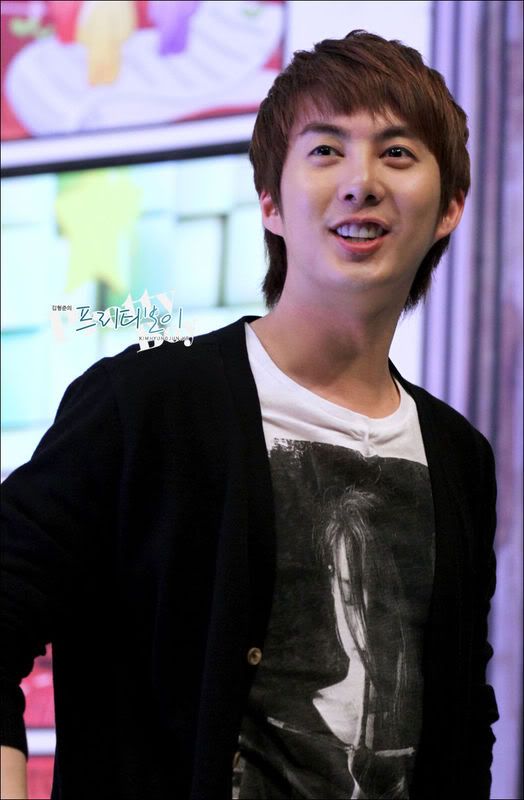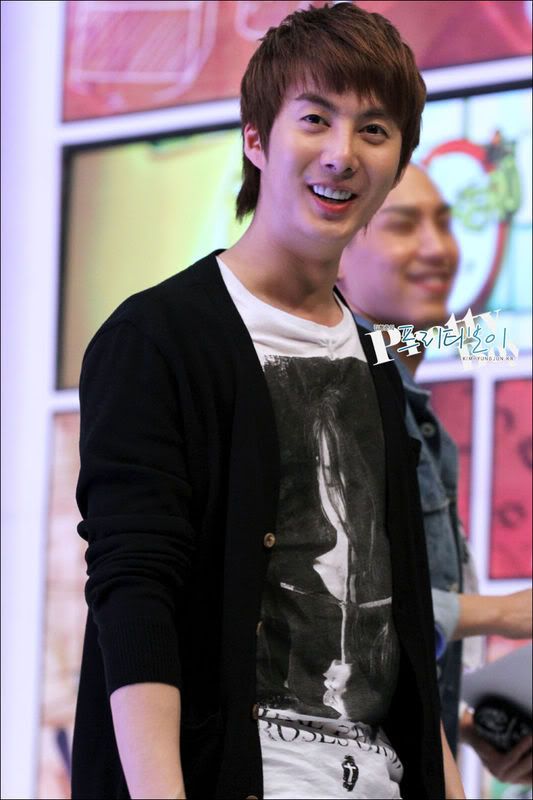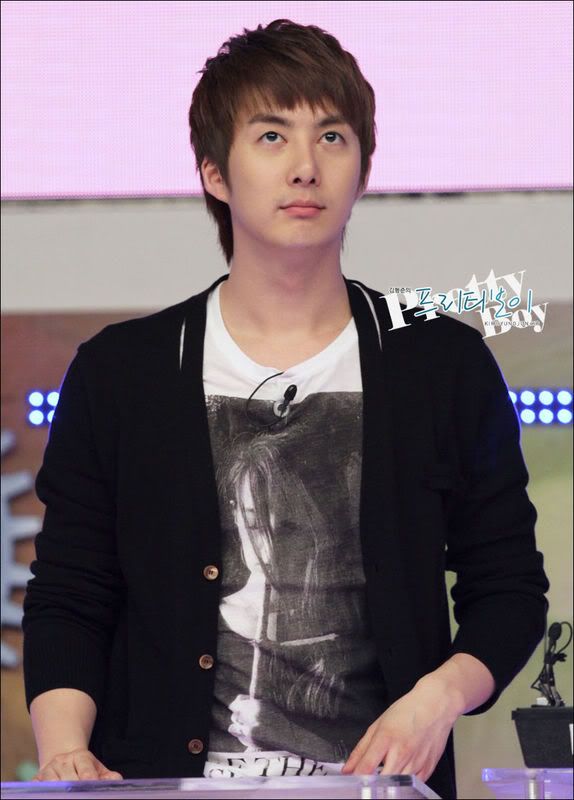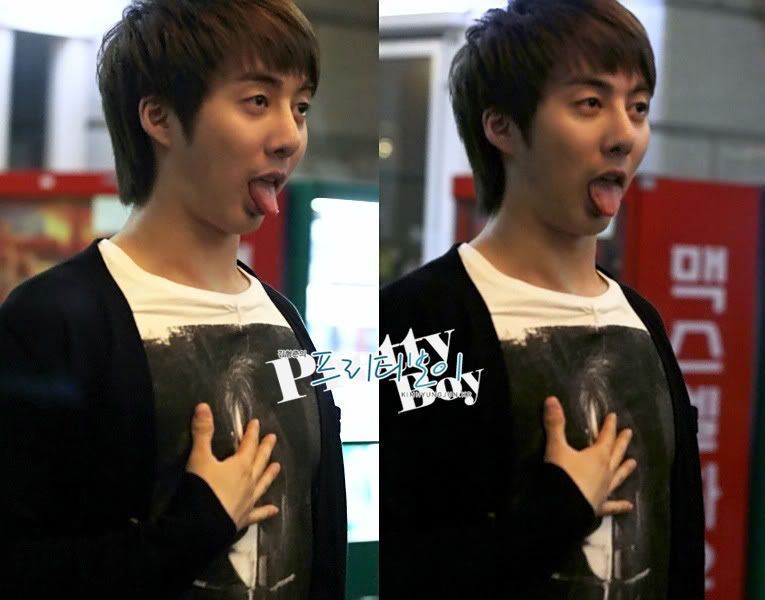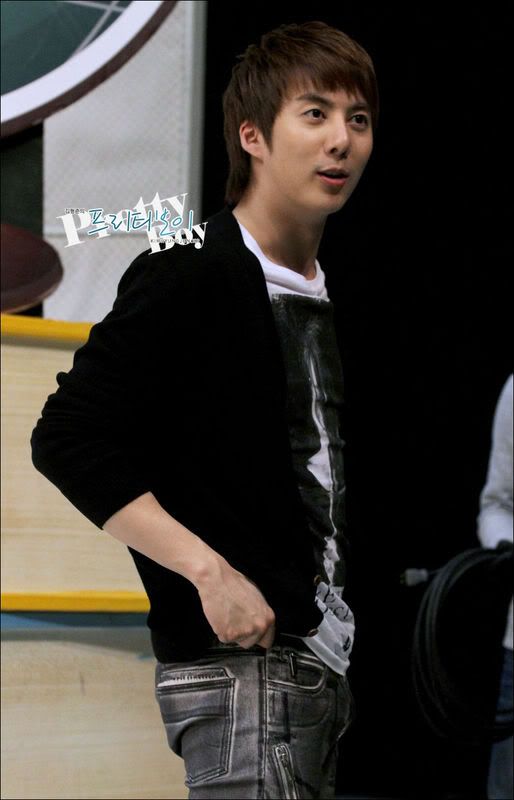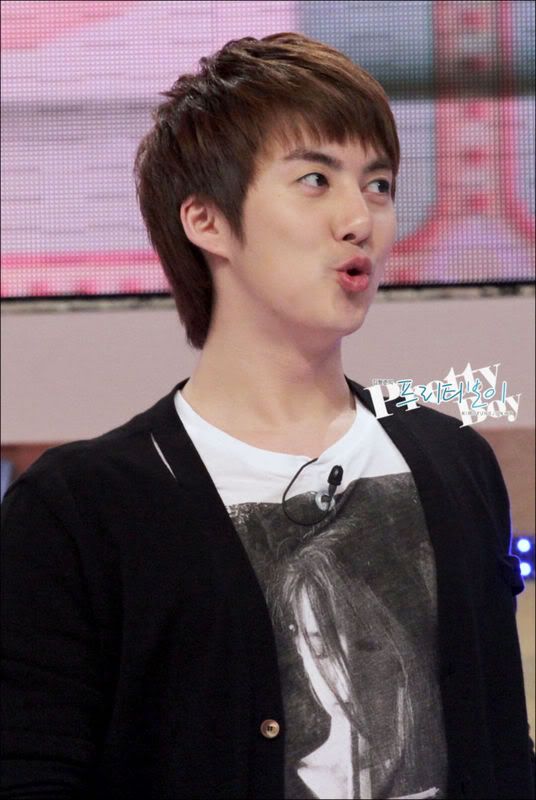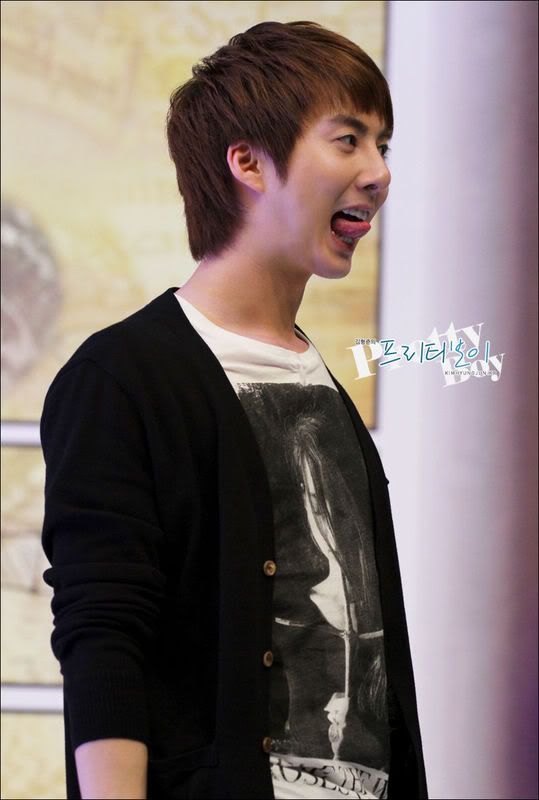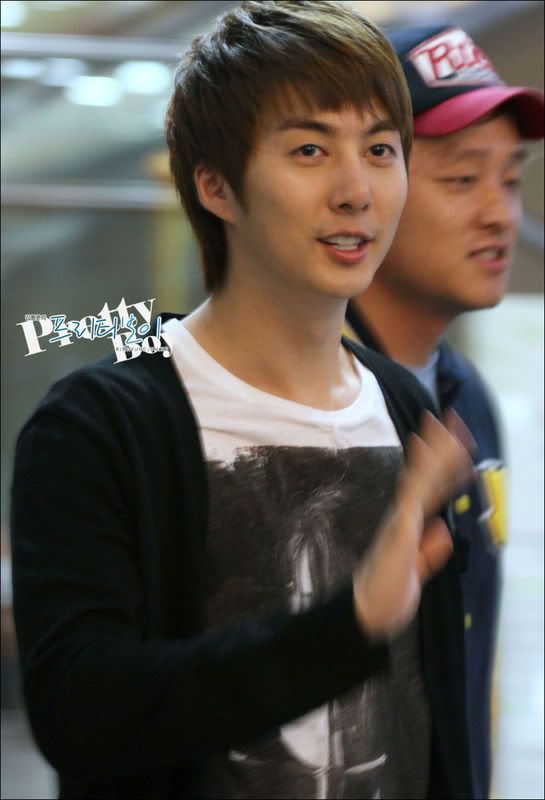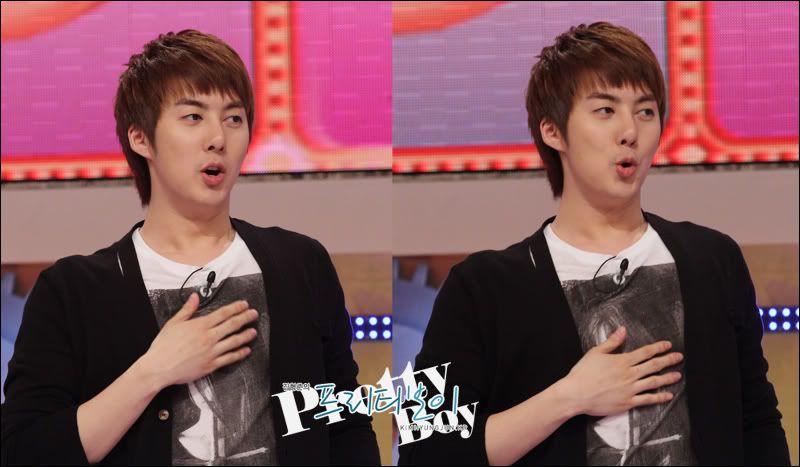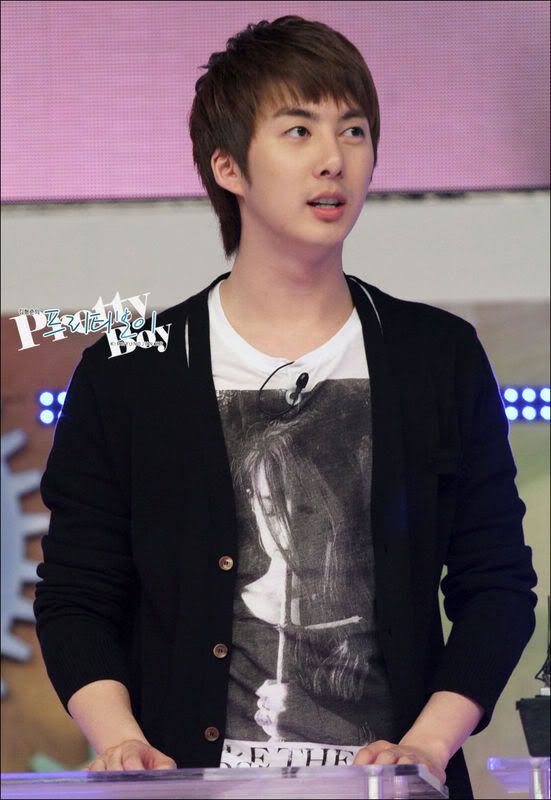 Posted by Unknown
at 10:52 PM
0 comments

From: @BOFFanPage
Repost from http://ss501foreverfans.proboards.com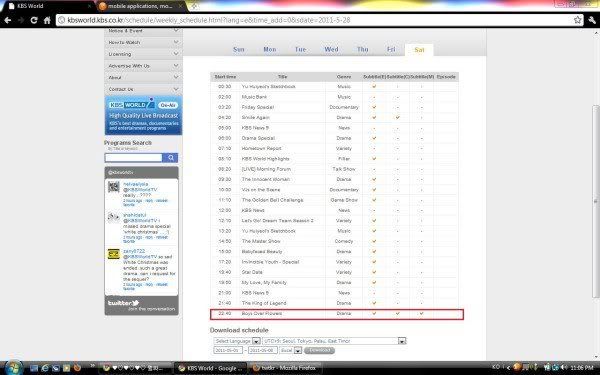 Credit as tagged
Repost from http://ss501foreverfans.proboards.com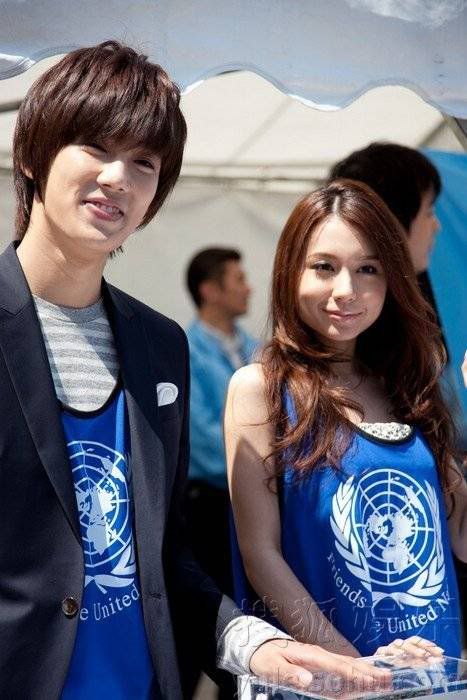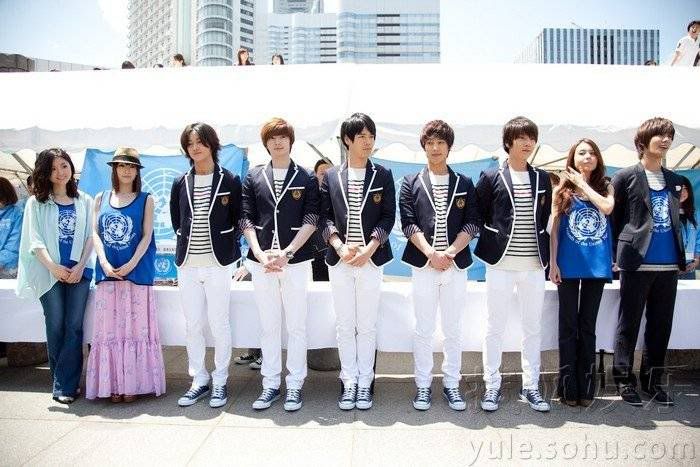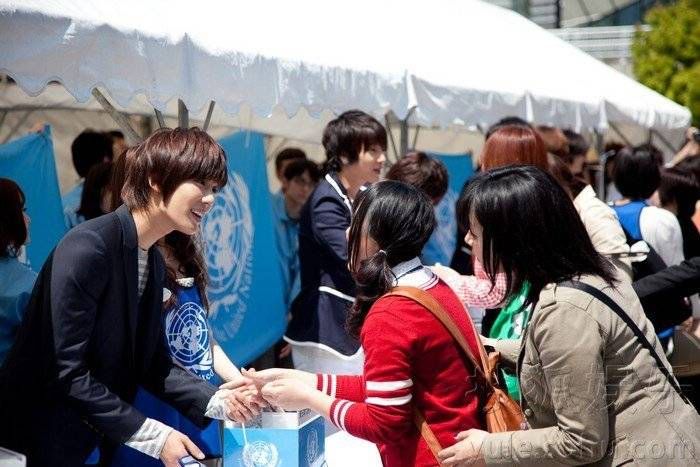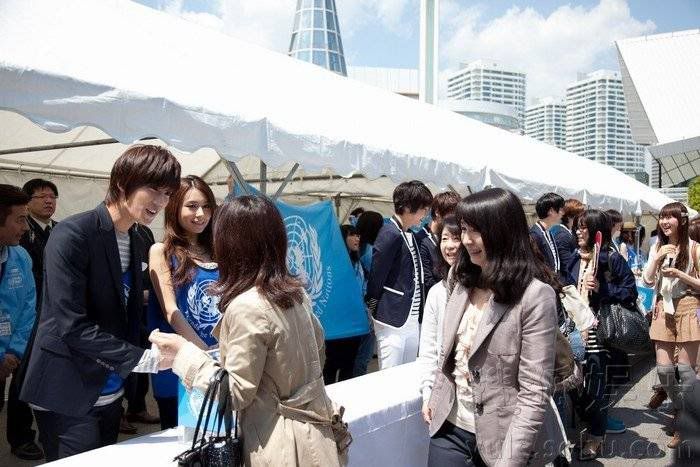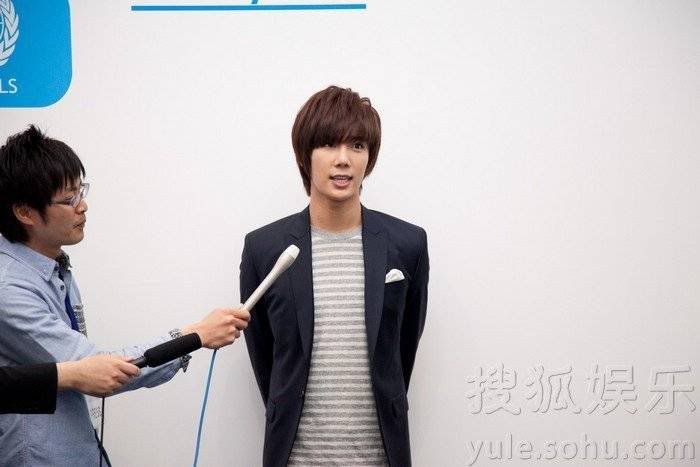 Posted by Unknown
at 9:40 PM
0 comments

[REPOST WITH FULL CREDITS]


B2M tweeted their appreciation for the gifts sent by ForeverYS (Heo Young Saeng's Fanclub in Taiwan) who was generous enough to send a lot of gifts and foods to Young Saeng!! >_<
(Official translation will be added soon)
-----
The gifts sent by ForeverYS
Posted by Unknown
at 8:52 PM
0 comments

[REPOST WITH FULL CREDITS]
Images by @Madeleine_hys (original image
HERE
)
edited by @nejeelicious + @rmdkdl
(on his way to Happy Together 3 recording)
(food prepared for Young Saeng from his Fansite)
(Foods sent by ForeverYS, his fanclub on Taiwan)
A lots of food was sent to Young Saeng during his recording on Happy Together, looks like they all know that he really lose weight.. Young Saeng eat more foods!! You look much sexier with your chubby cheeks!!!
>_<
Posted by Unknown
at 6:59 PM
0 comments


Reposted from SS501 Baidu Tieba
Translation by @tzeyin28:
No. 1 [New] SS501 - "SS501 Begins! 5th Anniversary DVD" ~ Chia Feng Video Limited Culture Co. 4.31%

影音榜:
1 New 1 SS501 SS501 BEGINS!诞生的轨迹 五周年纪念 DVD 家丰影视 4.31% 1
2 3 1 周杰伦 超时代演唱会DVD SONY MUSIC 1.62% 14
3 1 1 S.H.E. 爱而为一演唱会影音馆 DVD 华研 1.12% 8
4 2 2 克莉丝汀. 雪儿 舞娘俱乐部 DVD 得利 1.08% 3
5 7 1 江蕙 初登场Live DVD 环球国际 1% 106
6 New 6 哈利波特:死神的圣物 上 DVD 得利 0.95% 1
7 9 4 The GazettE 2010东京巨蛋演唱会 2DVD SONY MUSIC 0.79% 3
8 5 1 BIGBANG 2010宇宙大爆炸演唱会DVD 华纳 0.75% 4
9 6 6 刘德华 谢霆锋 范冰冰 新少林寺 DVD 采昌国际 0.54% 2
9 11 8 魔发奇缘 DVD 得利 0.54% 4
9 New 9 月之海 月之海 20周年世界巡回演唱会 REBOOT -to the New Moo DVD avex 0.54% 1
12 未进前20名 1 杨丞琳 十年有丞 杨丞琳 异想天开Live DVD SONY MUSIC 0.46% 12
12 未进前20名 1 岚 10-11 巡回演唱会"Scene"~你和我眼中的风景& #65374;DVD avex 0.46% 8
12 未进前20名 1 阿密特(张惠妹) 阿密特首次世界巡回演唱会LIVE BD 金牌大风 0.46% 29
15 7 2 GD&TOP PLAY WITH GD & TOP 2DVD 华纳 0.41% 4
15 4 1 堂本光一 2010巡回演唱会BPM DVD avex 0.41% 4
15 New 15 陈奕迅 This Is an EAsecret 3DVD 环球 0.41% 1
18 未进前20名 8 陈奕迅 "DUO Eason Chan Live 2010"4 DVD 环球 0.37% 10
18 New 18 LUNACY 黑服限定GIG ~the Holy Night~DVD avex 0.37% 1
18 New 18 滨崎 步 ayumi hamasaki Rock'n'Roll Circus Tour FINAL ~7da DVD avex 0.37% 1
Posted by Unknown
at 3:02 PM
0 comments

Source: Oriental Daily
English translation: ss501chapter.wordpress.com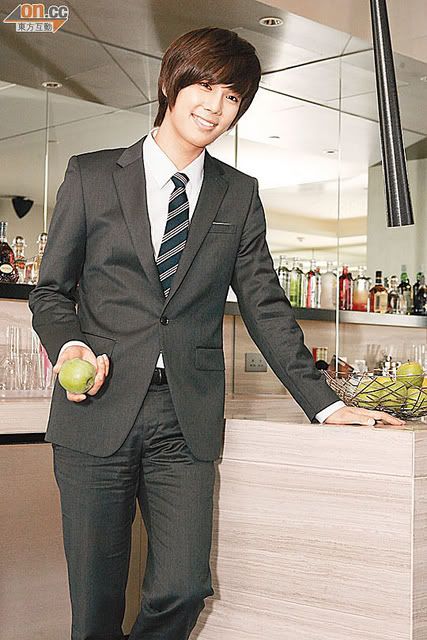 SS501′s member Park Jung Min came to Hong Kong recently to promote his first solo album. He revealed in the interview that he bought a watch worth HK $10,000 as his birthday present, and also laughed that he hopes that fans can help him to complete the goal of buying a property next year.
Park Jung Min who is about to film his Taiwan drama does not want to exposed himself in front of the camera, but will try his best to shoot intimate scenes. Park Jung Min will return to Korea to film Korean drama and movie at the second half of the year, he was asked which female idol he want to work with and he is willing to accept older woman-younger man love, when the reporter introduce Choi Ji-woo to him, Park Jung Min said 'She already got a boyfriend!' (Cannot work with those who has a boyfriend?) In addition, Park Jung Min will head back to Japan to promote, but he is not worried about the local radiation problem.
Posted by Unknown
at 1:29 PM
0 comments

Posted by
liezle
Jung Min
appeared on this
TokyoFM
radio program on the 28th of April and performed
'Do You Know'
and
'Go Go'
in Japanese. Much thanks to
tetsu_girl
for sending the link to
MAMADOO1110
YT channel.
You can hear "Go Go" in mark 7:23 and "Do You Know" in 14:10 mark.
Posted by Unknown
at 1:17 PM
0 comments

Scanned by: PJMIFC (http://www.park-jung-min.com)
English translation: Laura Nah로라 (& her mom's help of reading Cantonese) @ ss501chapter.wordpress.com

T/N: His stay in Hong Kong are omitted.
Shopping in Hong Kong
Even though this was not the first time JungMin has arrived in Hong Kong, it was his first time coming alone (as himself – "Park JungMin" and not as "SS501's Park JungMin") to promote his first solo album . JungMin says, "My time in Hong Kong is short and the schedule is very tight. However, I am still able to feel all my fans' support, and this makes me very happy. Just as before, Hong Kong fans are very passionate!" And despite the tight schedule and all, JungMin took time out to go shopping, buying things to the extent of needing to get a new luggage to pack all his new stuff.
Lyrics about Love
For JungMin's first album, he showcased his lyrics-writing talent by penning the words for all three songs. Upon release of his album, the songs are well-received by fans. This increased JungMin's confidence greatly! JungMin says, "After releasing my mini album, I feel a great boost in confidence as a person and as a singer. When I was filling in the words for the songs, I would incorporate some imagination as well as my personal thoughts, feelings and experiences about love." JungMin revealed that his initial thoughts about the lyrics for were not the same as what fans finally saw as the end product. He explained that there was a change of thought flow as he was penning the words.
Feeling Sad when his Feelings are not Reciprocated
This month, JungMin will release his repackaged album, which includes two new songs titled, "Like tears are Falling" and "Go, go". These two songs reflect JungMin's feelings, especially the album's hit song, "Like tears are falling". Speaking of tears, JungMin does have his fair share of sad moments! Though this may seem to be in contrast to the image he portrays – a cheery man whose signature look is his dazzling smile, JungMin explains, "There will be times when I am sad, because I value feelings a lot. If I am nice to someone, I will feel sad when that person do not reciprocate the same feeling(s)."
Celebrated His Birthday on top of a Mountain
Everyone has happy and sad moments. For JungMin, because he has the love and support of so many fans, we are quite sure that the number of happy times he experiences far exceeds the number of sad times! Just earlier this month, JungMin had his 24th birthday. He wanted to spend his birthday with his fans and thus he was not able to celebrate it with his friends. He recalled, "There was once when my friends and I went to hike a mountain, and we ended up celebrating my birthday on the mountain peak. It was really unforgettable. I really wish to celebrate with my friends again." It must have been such a sight to try to compete with the wind to blow out the candles on top of the mountain!
Wants to Have Twenty Children
As his birthday wish, JungMin made a simple request: a healthy body to allow him to fulfill his scheduled work. AH, but how could we just let him off with such a simple wish! After some probing, we found out an exclusive piece of news for readers. JungMin says, "I hope to get married soon. Even though I have no expectations as to when I get married, I hope it will be as soon as possible! This is because I wish to have many children. Hopefully, I can achieve my wish of having twenty girls and boys." Oh my! What a wish! Even if he has triplets, he would need seven years to achieve his goal! Hmmm… all the best, JungMin!
Filming Taiwanese Drama in May
It will be difficult for JungMin to find time to accomplish his wish this year. Haha! His work schedule for this year has been set and it is so packed! JungMin says, "I plan to record a Chinese song and have it released by the end of this year. At the same time, in May, I would be going to Taiwan to film a drama. Though I do not know the plot or storyline of the drama as yet, I am very excited about it! Also, I would be filming a Korean movie during the second half of 2011." JungMin is really developing in three big areas – the world of singing, small screens (TV) and the big screens (movie)! It is known that his character for the Taiwanese drama have been specially tailored to fit him. We wonder if he will be acting as a witty singer in that drama!?
Best at Counting Money
JungMin's work ethic has been cultivated since he was a little boy. JungMin says, "Since young, I have been a high-energy person. Also, when I was much younger, my family was relatively not so well-to-do, and we do not have much money. It was a more difficult life, and it was also a lonelier one. Thus, I appreciate everything I have. And I will do my best for everything, always giving my all in order to complete them." Indeed, JungMin remains as lively and appreciative as when he was young. JungMin says, "When I was studying, the subjects I am most confident was physical education (sports and games), the arts and music. Mathematics was my worst subject. However, I am best at counting money! Haha!"
Witty Girl-friend
Music is easily mastered by the talented JungMin. Given his great improvements, learning Mandarin also seems so easy to him. Not only is he able to answer interview questions in Mandarin, he is also able to write Chinese characters! JungMin says, "The people working with me are able to converse in Mandarin, thus, I was able to enquire them for help when learning to speak the language." With his Mandarin, we are sure he will have no problems getting even a Mandarin-speaking girl as his girl-friend! JungMin says, "I like girls who are confident and knows how to dress appropriately for occasions. And I really like a girl who is always joyful, full of smiles, and has a witty sense of humor." If ever such a cheery girl is with such a cheery JungMin, it would really be a match made in heaven!
Posted by Unknown
at 11:51 AM
0 comments

Credit: http://hk.apple.nextmedia.com/
Translated by nuliaw@PJMIFC
Repost from
http://newstsvn.blogspot.com
Photo credit as tagged
Park Jung Min, a member of the famous boyband SS501 performed in Hong Kong recently, and received a belated birthday surprise from his fans. Interviewed by us, he revealed that he had bought a watch at a price of 1 million HK dollars as a present for himself (This is yet to be confirmed as there are other reports saying that someone, not he himself, bought it for him). When asked if he would like to be the owner of an apartment, he said with a smile, "This will be my birthday present for next year, and I hope my fans can help me out on this!"
He refused to be too sexy in Taiwanese TV series
Park Jung Min will start staring for a Taiwanese TV series. However, he was not informed about the details. He was only instructed to let his hair grow longer and to learn horse-riding. He had made a request to his company to keep him from any sexy scenes, but he will do his best to cooperate if kissing shots are required. Park Jung Min said, "I hope my fans would not be jealous about it, and could imagine that they themselves are the female main character!" He will take part in Korean TV series and movies in the second half of this year, and would not be bothered even if the contents are related to May-December romance with him being the younger one. Park Jung Min was friendly during the interview, keeping the joyful atmosphere lingering throughout. One reporter hit his head on a lampshade, and he playfully asked the lampshade in Mandrin, "You okay?"
Posted by Unknown
at 11:22 AM
0 comments

Credit: @marplejang @ Twitter
Posted by Unknown
at 11:20 AM
0 comments