Credit: minihp.cyworld + Khj Baidu
Omo, look 80% like real Hyun Joong ^^ ~ except for the smile is not so perfect as his usual smile ^^
Wanna have these figures :((
May 2, 2011
Credit: ameblo.jp/ss501jungmin
Shared by: ss501chapter.wordpress.com

Posted by Unknown
at 9:59 PM
0 comments

Credits: MBC + sphj0606 @ YT
Credit: minihp.cyworld + Khj Baidu
Omo, look 80% like real Hyun Joong ^^ ~ except for the smile is not so perfect as his usual smile ^^
Wanna have these figures :((
Credit: PJMIFC (www.park-jung-min.com)
Shared by: ss501chapter.wordpress.com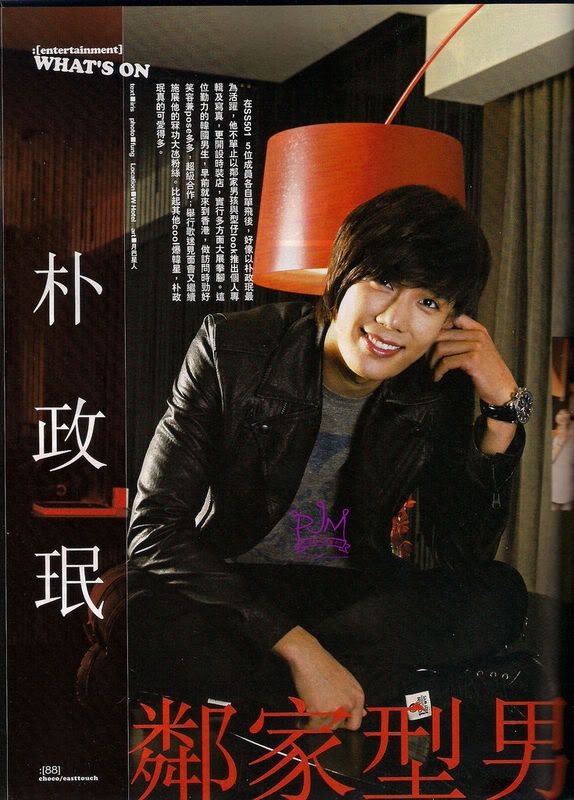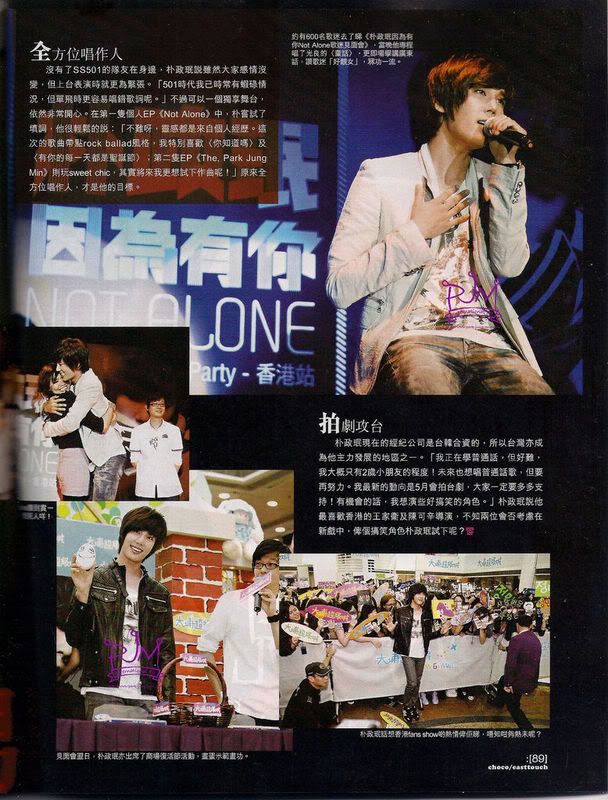 Posted by Unknown
at 9:29 PM
0 comments

FR: twipple.jp
Reposted from khj baidu + hyunniespexers
Posted by Unknown
at 9:23 PM
0 comments

Credit: kimhyunjoong.jp
Screen captured by News@TripleSVN.com

Translated by Miyo @ lovekimhyunjoong.com/
Kim Hyun Joong has arrived in Japan.
2011.05.02
It is the first time this year to meet everyone in Japan and Hyun Joong himself is also looking forward to it too. Due to the earthquake at Eastern Japan, we are worried for everyone's safety but we are happy when we saw fans who have came to the airport welcoming with their warm smile.
Tomorrow is the「Itazurana Kiss~Playful Kiss」Premium Talk & Live in OSAKA~ East Japan Earthquake Reconstruction Support Event~ held at Grand Cube Osaka, please give your support.
All staffs will be working hard and we hope that the schedule will be without any problems, thank you for your cooperation.
Credit: www.hyun-joong.com
Screen captured by News@TripleSVN.com
Source: hyun-joong.com
Chinese Translation: 彭彭@ Magic 贤
English Translation: khjgalaxy.blogspot.com
2011 Henecia Membership Service
-Membership period: June 6th 2011 - 5th June 2012
-Will receive a membership card
-Opportunities to take part in official fanclub activities
(Fan meeting, birthday party etc)
-Given top priority for public filming
-Given the right to purchase the tickets to concert first
Application Period: 2 May 2011 - 8 May
Transfer Information
-Bank Name: Korea Exchange Bank
-Account Holder: SHIN PIL SOON (HENECIA)
Account number : 611-020751-858
-SWIFT : KOEXKRSE
-Address : 181, 2-Ka, Eulji-Ro, Chung-Ku, Seoul, Korea
-Tel : 82-2-3444-5588
*Please add your ID(hyun-joong.com) beside your transfer name
when transferring
Confirm Transfer Email
-Recipent: henecia@hyun-joong.com
-Email Title: [Confirm Transfer]Name/ hyun-joong.com ID/ Transfer Date
Content of the Email1) Name :
2) hyun-joong.com ID :
3) Transfer Date:
4) Transfer Timing:
5) Transfer Bank:
6) Country:
7) Address(Include postal code): In English
8) Date of Birth:
9) Contact number(Home or handphone number): (Country code-Region code-number)
*Must include your postal code
*Please use English to key in your address and country
*We're not responsible if you key in wrong information and denied of membership
Application for overseas-Requirement : Member of Kim Hyun Joong Official Site
-Countries & regions applicable to join: America, China, Japan, Taiwan, Malaysia, Hong Kong, Thailand, Philippines, Singapore, India, Vietnam
-Membership Fee: America-38 000 Korean Won, Others-30 000 Korean Won
*The higher cost of delivery to overseas has been taken into considerable for the overseas membership fee
*Due to certain reasons, international delivery cannot be send to certain country and regions hence are omitted. Please understand.
Things to Take Note
-Only member of hyun-joong.com can join the official fanclub Henecia
-Your information of the official site should be the same as the information of your confirm transfer email
(*Not responsible if your membership is unsuccessful due to the difference in information)
-Those under 14, please include your parents' agreement letter as well as health insurance in your confirm transfer email
-The transfer of the membership fee should be send within the given period of time, late transfers will be refunded and denied of membership
-Support internet banking, phone banking, all kinds of banking. Please keep your transfer information confidental.
-Please note that once transferred, cannot be refunded.
-Membership card can only be used by the person, cannot be transferred nor sell.
Posted by Unknown
at 9:16 PM
0 comments

Uploaded by SHERLINDA50
Credit:http://blog.naver.com/harukhj/140128859971 + http://khj.co.kr +khjYES
reposted with full credit only thanks!




Posted by Unknown
at 9:14 PM
0 comments

credit: http://tieba.baidu.com + AvIar
Reposted from ellekingdom.blogspot.com
reposted with full credit only thanks!
Posted by Unknown
at 9:13 PM
0 comments