Credits:

Baidu
Reposted from Kathy's Bench
4. Super Junior Choi Siwon
July 29, 2011
Posted by Unknown
at 7:56 PM
0 comments

Credits:

Baidu
Reposted from Kathy's Bench
4. Super Junior Choi Siwon
Posted by Unknown
at 2:18 AM
0 comments

Source : Kim Hyung Jun Thailand (http://z7.invisionfree.com/kimhyungjunthailand/index.php?showtopic=1798)
Credit : Do Concert
Repost from http://newstsvn.blogspot.com/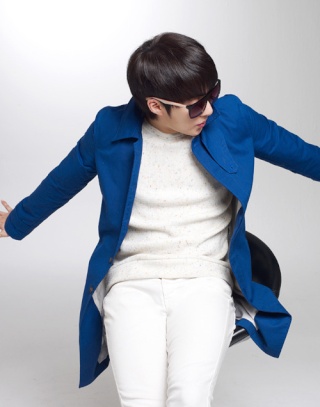 DATE : 9 SEPTEMBER 2011
TIME : 07.30-09.30 PM
PLACE : Centerpoint Playhouse @CTW
CREATE BY : Do Concert
Detail :
Show date : Friday 9 September 2011
Show starts : 07.30 PM (gate open 06.30 PM)
Venue : Centerpoint Playhouse, 8th floor Central World
Capacity : 459 seats
Show details
- session I : MISO highlight show
- session II : 'Kim Hyung Jun' Fan Meeting (performance/talk/game with fans)
Ticket Price : 2,500 - 3,000 THB (tentative)
Posted by Unknown
at 2:17 AM
0 comments

Posted by Unknown
at 2:13 AM
0 comments

Source: bntnews
Chinese translation: 피오나 @ PJM IFC (http://www.park-jung-min.com)
English translation: ss501chapter.wordpress.com
Despite the rapid change in the fashion trend, one will still find that jeans is a product which everyone always loves.
Jeans is loved by men and women despite their ages, it is a necessary item for one since they are easy to match because of its colour, material and design. Although jeans is something popular which anyone would wear, to those who actually understood the real meaning of fashion will not wear it mundanely and monotonously.
Now, Park Jung Min from SS501, who made a solo comeback and is currently starring in drama and other activities, has shared with us some tips to match a denim jeans in a fashionable way.
A real fashionista will pursue the combination of blue!
Posted by Unknown
at 2:11 AM
0 comments

Source: MnetWide's Twitter
Repost from http://newstsvn.blogspot.com/
Posted by Unknown
at 2:08 AM
0 comments

Source: NTN via
Nate
Credit :
Allkpop
Repost from http://hyunited-6686.blogspot.com/
Singer/Actor Kim Hyun Joong traveled to Japan for his first Japanese showcase.
On the 28th at around 2:30PM, the star received a big welcome from his fans who've waited for his visit since the early morning. More than 1,000 fans greeted Kim Hyun Joong, and he responded with a bright smile on his face.
The star wrapped up his promotional activities on the 24th and is holding his showcase on the 29th at Tokyo's International Forum. He is set to perform his powerful title song "Break Down" as well as other songs in his mini album to 1,500 fans and various music industry representatives.
The attention surrounding the singer is especially hot, with fans fervently searching for a ticket to attend his showcase. The free tickets for this showcase are also reportedly being resold for up to $1000.
In addition, Kim Hyun Joong placed 1st on the Oricon chart on the international album rankings, by selling 11,000 albums and dominating various music programs and charts.
Japan Universal Music producer Imanari Kazuhiro stated about the singer, "We're anticipating Kim Hyun Joong to be the center of K-Pop, due to the perfection of his album as well as the fact that he stood his ground among various Korean artists who are currently active in the Japanese music industry."
The star will hold various interviews and film for numerous programs after holding his official press conference and showcase on the 29th. He will also attend 'Japan Earthquake Charity Event' on August 2nd and meet with about 10,000 fans.
Posted by Unknown
at 2:05 AM
0 comments